Picture Perfect Lawn at Baton Rouge, LA Residence!
PICTURE PERFECT SOLUTION
GeoScape™ landscape Turf is the picture perfect solution for home lawns, play areas, pool surrounds, putting greens, dog runs and more! GeoScape™ is offered in 4 different styles – GeoScape™ 30, GeoScape™ 50, GeoScape™ 70 and GeoScape™ 90 – which include unique textures to best suit your individual project needs.
GEOSCAPE™ 30
Pile Yarn: Two Tone Monofilament PE
Thatch Yarn: Texturized Tan Green PE
Pile Weight:  30 oz./Sq.Yd.
Primary Backing Weight: 6 oz./Sq.Yd.
Secondary Backing Weight: 20 oz./Sq.Yd.
Foam Backing Weight: N/A
Total Weight: 56 oz./Sq.Yd.
Yarn Denier: 10800/8 Mono PE 5000/8 Texturized Thatch
Pile Height: 1.25" or 32 mm +/- 2mm
Tufting Gauge: 1/2"
Primary Backing 1:  18 Pic Matrix Composite
Secondary Backing: Polyurethane
Widths: 15'
Perforation: Yes
GEOSCAPE™ 50
Pile Yarn: Two Tone Monofilament PE
Thatch Yarn: Texturized Tan Green PE
Pile Weight:  50 oz./Sq.Yd.
Primary Backing Weight: 6 oz./Sq.Yd.
Secondary Backing Weight: 20 oz./Sq.Yd.
Foam Backing Weight: N/A
Total Weight: 76 oz./Sq.Yd.
Yarn Denier: 10800/8 Mono PE 5000/8 Texturized Thatch
Pile Height: 1.5" or 37 mm +/- 2mm
Tufting Gauge: 1/2"
Primary Backing 1:  18 Pic Matrix Composite
Secondary Backing: Polyurethane
Widths: 15'
Perforation: Yes
GEOSCAPE™ 70
Pile Yarn: Two Tone Monofilament PE
Thatch Yarn: Texturized Tan Green PE
Pile Weight:  70 oz./Sq.Yd.
Primary Backing Weight: 6 oz./Sq.Yd.
Secondary Backing Weight: 20 oz./Sq.Yd.
Foam Backing Weight: N/A
Total Weight: 96 oz./Sq.Yd.
Yarn Denier: 10800/8 Mono PE 5000/8 Texturized Thatch
Pile Height: 1.75" or 45 mm +/- 2mm
Tufting Gauge: 1/2"
Primary Backing 1:  18 Pic Matrix Composite
Secondary Backing: Polyurethane
Widths: 15'
Perforation: Yes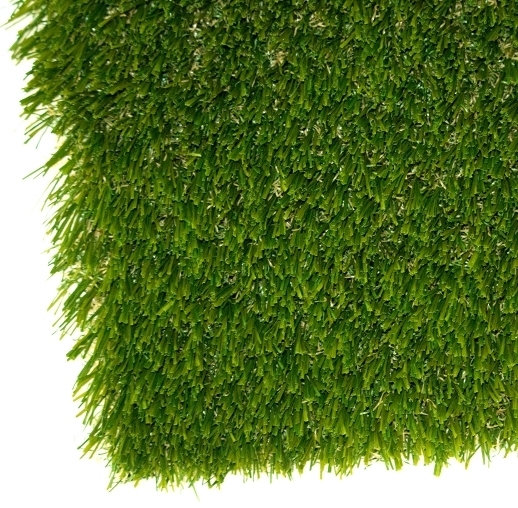 GEOSCAPE™ 90
Pile Yarn: Two Tone Monofilament PE
Thatch Yarn: Texturized Tan Green PE
Pile Weight:  90 oz./Sq.Yd.
Primary Backing Weight: 6 oz./Sq.Yd.
Secondary Backing Weight: 20 oz./Sq.Yd.
Foam Backing Weight: N/A
Total Weight: 116 oz./Sq.Yd.
Yarn Denier: 10800/8 Mono PE 5000/8 Texturized Thatch
Pile Height: 2" or 51 mm +/- 2mm
Tufting Gauge: 1/2"
Primary Backing 1:  18 Pic Matrix Composite
Secondary Backing: Polyurethane
Widths: 15'
Perforation: Yes